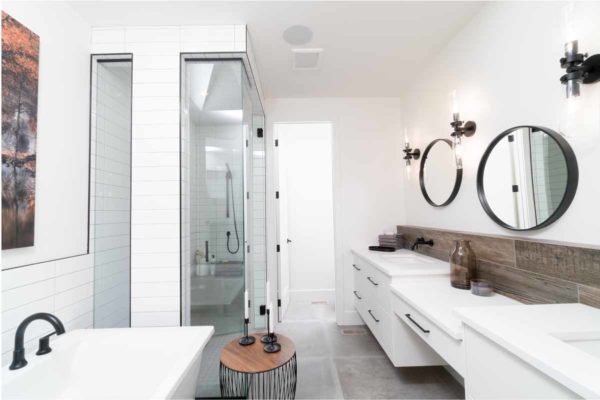 Financing Your Custom Home
Financing Your Custom Home
Most of us are familiar with the home buying process of find home, secure mortgage/financing and move in. With building, the process is a little different but remains simple.
Financing
If you're financing your new home, you will secure a draw mortgage. Most larger financial institutions offer a draw mortgage. We've found that ATB seems to be ahead of the curve. Being based in Alberta, they realize the importance of redevelopment and the need for financing options. That said, we've worked with every large financial institution and many mortgage brokers in the City.
 Draw Mortgage
 A draw mortgage is a loan that comes out in stages throughout the build. (As opposed to a conventional mortgage that comes out in one lump at possession.) The number of draws will be determined by the lender, a five draw mortgage is pretty common here in Calgary. This could look like, 16% at foundation complete, 32 % at lock up complete, 27% at hardwood complete and 25% at possession. Sometimes, there is an additional draw called a specific that is done prior to the funding of foundation and that can go to purchasing the land you intend to build on/deposit to the builder if all equity tied up in land etc. There are no regular mortgage payments through construction however you are responsible for the interest that accrues between each stage of the draws. See Costs below for more on this.
Securing the Draws
Throughout construction, the Builder will request funds at the set stages, the lender sends out an inspector to confirm the work is completed. If it is at the set stage, the lender would then release the funds. This extra inspection is extra assurance for you as a purchaser.
Possession
The final draw is at possession. The home is complete and the final draw has been paid. Your draw mortgage now turns into a conventional mortgage payment.
Costs
Throughout the draw period, you would only be responsible for paying interest on the loan. For example, on a $700,000 draw mortgage, you might pay around $11,000 through a nine-month build time, depending on interest rates and the prescribed mortgage term that you decided on at the onset of approval. Much larger savings than paying the entire mortgage amount throughout construction.  
If you want to talk about building or financing your new home give us a call at 403.483.6191 or email us at info@lighthousecustomhomes.ca