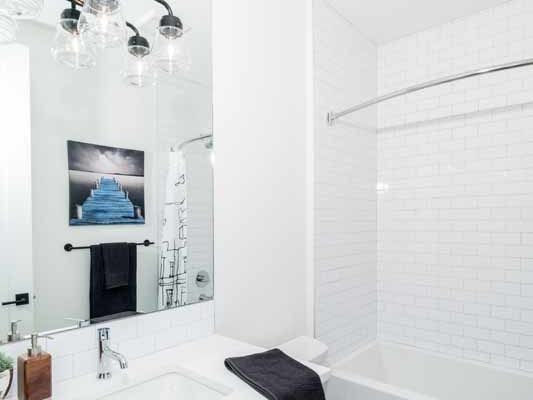 Buying off of Price Per Square Foot
"What is your cost per square foot?"
 This question makes custom builders cringe a little because it totally depends on what the clients want. Working with a custom builder allows you to, you guessed it, customize your home from the layout, the finishing materials, to the colors, EVERYTHING! So, when trying to figure out how much that will cost you on a square foot basis, it requires more information. Without a plan to price, a general sense of the level of finishing you would like, it's almost impossible.
"But, what's included?"
For example, if you want Miele Appliances, the cost is closer to $40,000 versus Jenn-Aire which is around $15,000. Or a tile selection of $9/sqft versus one that is $30/sqft. Do you want a pot light or a $5000 chandelier? These differences in only a few decisions you would make in the process can highlight why it's difficult to provide an accurate price per square foot.  
"How can I budget?"
What we can do is give you an approximate cost per square foot based on our past projects as a starting point. Working backward from your ideal budget, subtracting lot and lot costs, leaves us with your price for your house. From there, we will discuss what's more important to you, more square footage and/or nicer finishings to make sure we stay on budget. We will walk you through a home and tell you to the penny, how much the home would cost to rebuild so you can really understand what you are getting. 
"How do I calculate it?"
Another misleading factor is how the cost per square foot is calculated? Does the price include basement development? The lot? Is the builder including EVERYTHING that is shown in the home? Are there upgrades included in the price? Is the garage size added to the square foot amount? Is it included in the price? What about architectural fees? When asking the price per square foot question, make sure you know exactly what is included in the amount.
"Who's in the driver seat?"
By accepting a builder's cost/sqft or worse, signing up without any plans based on a certain cost/sqft puts the builder in the driver's seat. They are controlling your plan size and finish quality. At Lighthouse, we work with you through the design process, while learning about the level of finish you would like. When it comes time to price the plans, there are no surprises and you're getting exactly what YOU want and not what we've decided you should get. We customize our specification and inclusions to you. You're not pigeonholed into a certain amount of pot lights or a certain sized front porch. We price your plans as you've designed them. Now that's custom!
The Moral of the Story
We know when you're shopping builders a quick cost/sqft can seem like an easy way to compare, but there's a lot happening behind the walls that you don't see. It's easy to get caught up in the beautiful tile or fireplace and not see the crooked baseboard or un-level back deck. We are always happy to assist our clients in comparing apples to apples to ensure that they are clear on exactly what we are including and what other builders may or may not be including. A lower price per square foot doesn't necessarily mean a better deal, it could ultimately lead to a basket of problems down the road. Make sure you're getting what you want, as well as a quality built home that will stand the test of time. 
If you're ready to begin designing your new home or have questions about the process give us a call at 403.483.6191 or email us at info@lighthousecustomhomes.ca